Bring us a couple of records and we will clean them for you! We look forward to seeing you there!
MARCH 22-24, 2019
The Montréal Audio Fest brings in more than 5,000 visitors who want to hear, see and touch over 300 brands of audio products under one roof. It's the biggest get-together of audio-video industry manufacturers, distributors and retailers in Canada. Come meet over a hundred exhibitors, all eager to share their passion for music with you, by demonstrating some of the world's best sound systems from $3,000 to $1,000,000.
The Montréal Audio Fest is celebrating its 31st year anniversary!
APRIL 12-14, 2019
AXPONA
At the Renaissance Schaumburg Hotel & Convention Center | Schaumburg, IL
MAY 9-11, 2019
HIFIDELUXE Munich 2019
Munich Marriott Hotel
Berliner Strabe 93
80805 Munich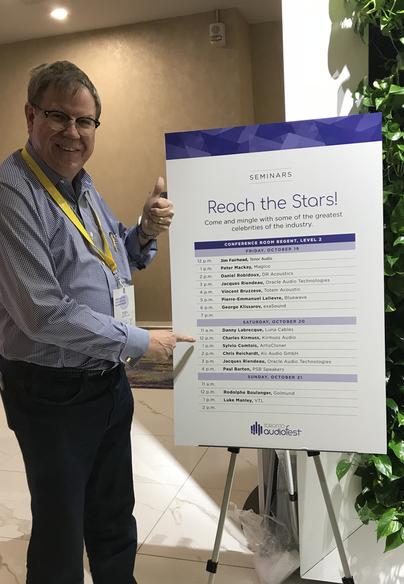 JULY 26-28, 2019
Announcing the 9th annual California Audio Show at the Hilton Oakland Airport 1 Hegenberger Road, Oakland, CA 94621
Sept 29-Oct 1, 2019
FESTIVAL OF SOUND – AUDIO LONDON UK
Novotel London West
1 Shortlands
Hammersmith
London W6 8DR
Oct 18-20, 2019
TORONTO AUDIO FEST
The Westin Toronto Airport
Nov 1 -3, 2019
CAPITOL AUDIO FEST
Hilton Washington Rockville Hotel & Exec Center
Nov 11 – 14, 2019
TOKYO INTERNATIONAL AUDIO SHOW
Tokyo International Forum