Bring us a couple of records and we will RESTORE them for you at no cost!  We look forward to seeing you AT ANY OF THE SHOWS!
STAFF ARE LOOKING FORWARD IN SHOWING YOU FIRST HAND OUR GROOVE RESTORATION PROCESS.  NOW A PROVEN  PROCESS THAT DELIVERS IMMEDIATE AND DISCERNABLE  RESULTS.  OUR SYSTEM PROVIDES  YOU WITH  THE "BEST BANG FOR YOUR DOLLAR SPENT". WHY SPEND OVER $3,000 PLUS FOR A NEW CARTRIDGE, CABLE, TONEARM, OR T-T INTERCONNECT CABLE UPGRADES. Hear the music the way it was pressed with the release agent from new and old pressings now removed!
....,HOT OFF THE PRESS:
After a year of testing our system is ENTHUSIASTICALLY RECOMMENDED AS IT WORKS", "...AND ITS AFFORDABLE";  quoting  Michael Fremer, Stereophile, July 2019. 
LATEST NEWS: RUNNER UP, STEREOPHILE DEC 2019, ACESSORY OF THE YEAR.
ALSO NOTE OUR OTHER UPCOMING SHOWS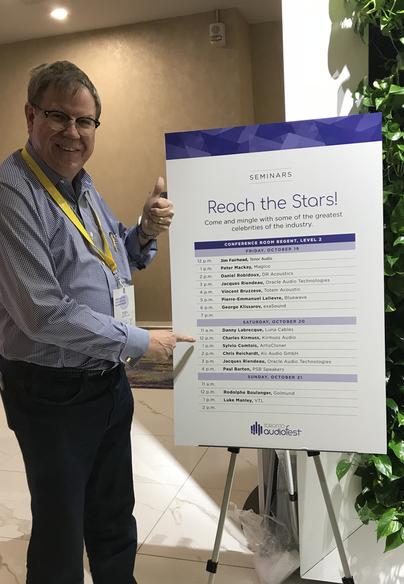 NOV 11 - 14, 2019 
TOKYO INTERNATIONAL AUDIO SHOW
Tokyo International Forum, NASPEC
FEB 7 - 9 2020
FLORIDA AUDIO SHOW
Embassy Suites by Hilton Tampa Airport Westshore, Tampa, Florida