Bring us a couple of records and we will RESTORE them for you!  We look forward to seeing you there!
MAY 17-19, 201
The 53rd Annual ARSC  Association for Recorded Sound Collections Conference, Portland, Oregon, at the Benson Hotel. KirmussAudio is a proud Sponsor
MAY 9-11, 2019
HIFIDELUXE Munich 2019
Munich Marriott Hotel
Berliner Strabe 93
80805 Munich
JUNE 7-9, 2019
T.H.E. ENTERTAINMENT SHOW, Hilton Long Beach, Ca.  THE SHOW Designed to connect music, entertainment and tech aficionados, trade professionals and media from around the world in an integrated state-of-the-art exhibit showcasing the latest products and innovations from industry-leading brands.  Dr. Kirmuss will be presenting his seminar on record manufacture, cleaning and restoration.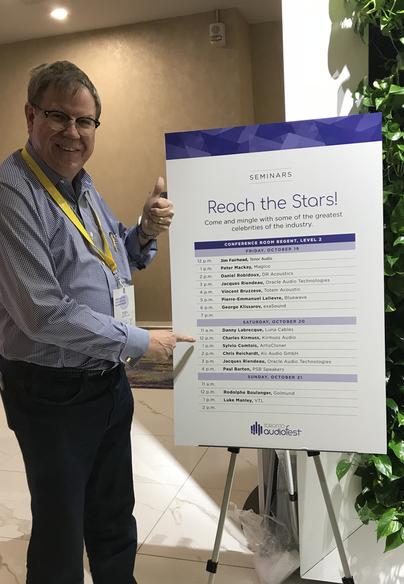 JULY 26-28, 2019
Announcing the 9th annual California Audio Show at the Hilton Oakland Airport 1 Hegenberger Road, Oakland, CA 94621
Sept 29-Oct 1, 2019
FESTIVAL OF SOUND – AUDIO LONDON UK
Novotel London West
1 Shortlands
Hammersmith
London W6 8DR
Oct 18-20, 2019
TORONTO AUDIO FEST
The Westin Toronto Airport
Nov 1 -3, 2019
CAPITOL AUDIO FEST
Hilton Washington Rockville Hotel & Exec Center
Nov 11 – 14, 2019
TOKYO INTERNATIONAL AUDIO SHOW
Tokyo International Forum